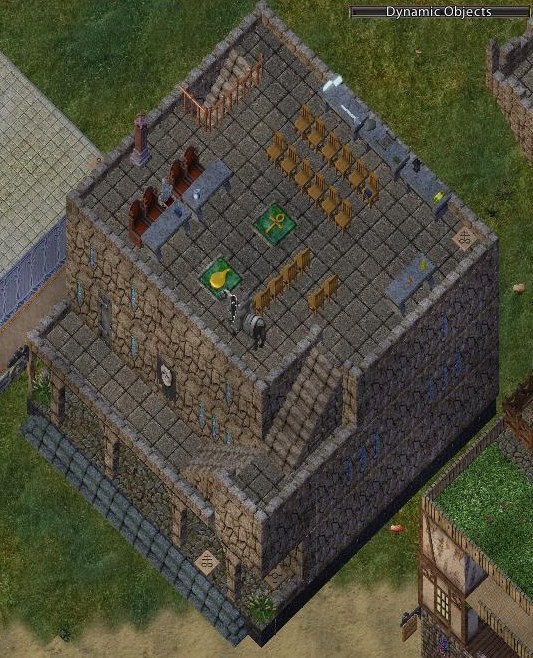 This is our guild hall. We hold our guild meetings here and start our events here. If you don't have a rune ask for one!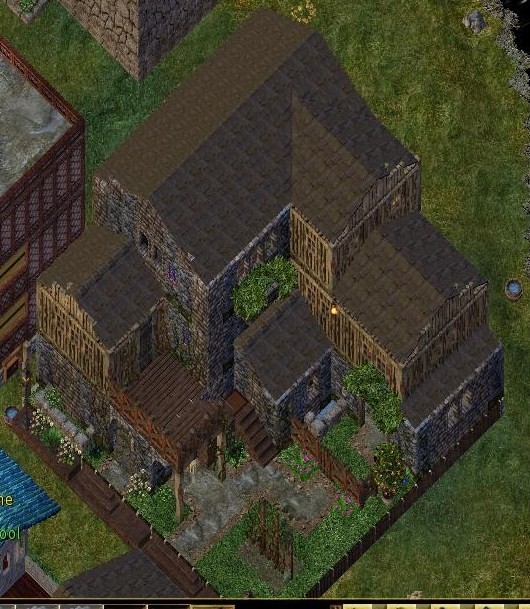 This is the Crafter House. We have a group collection of ingots, boards, cloth, leathers, reagents, bottles and the like. Lets work together to keep it stocked. The green boxes are ones that hold the guild supplies.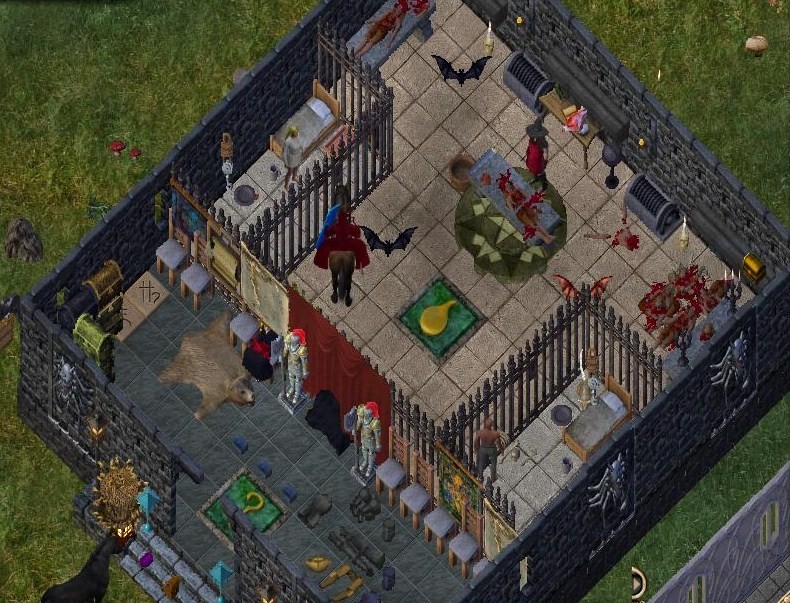 Moonbear's Torture Chamber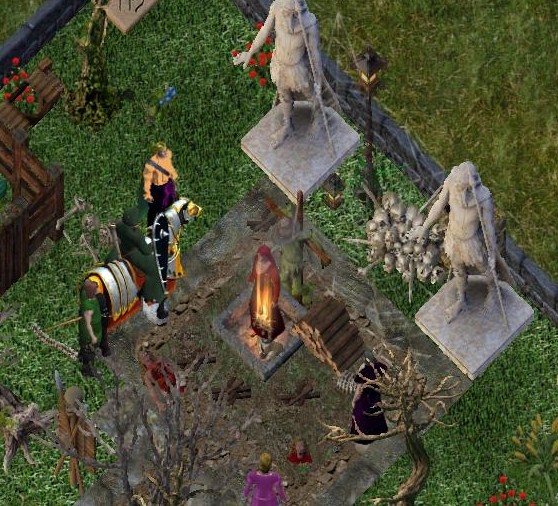 Moobear's roof top witch burning...
Dark Magic's Vendor Mall is where our guild sells most of it's goods.